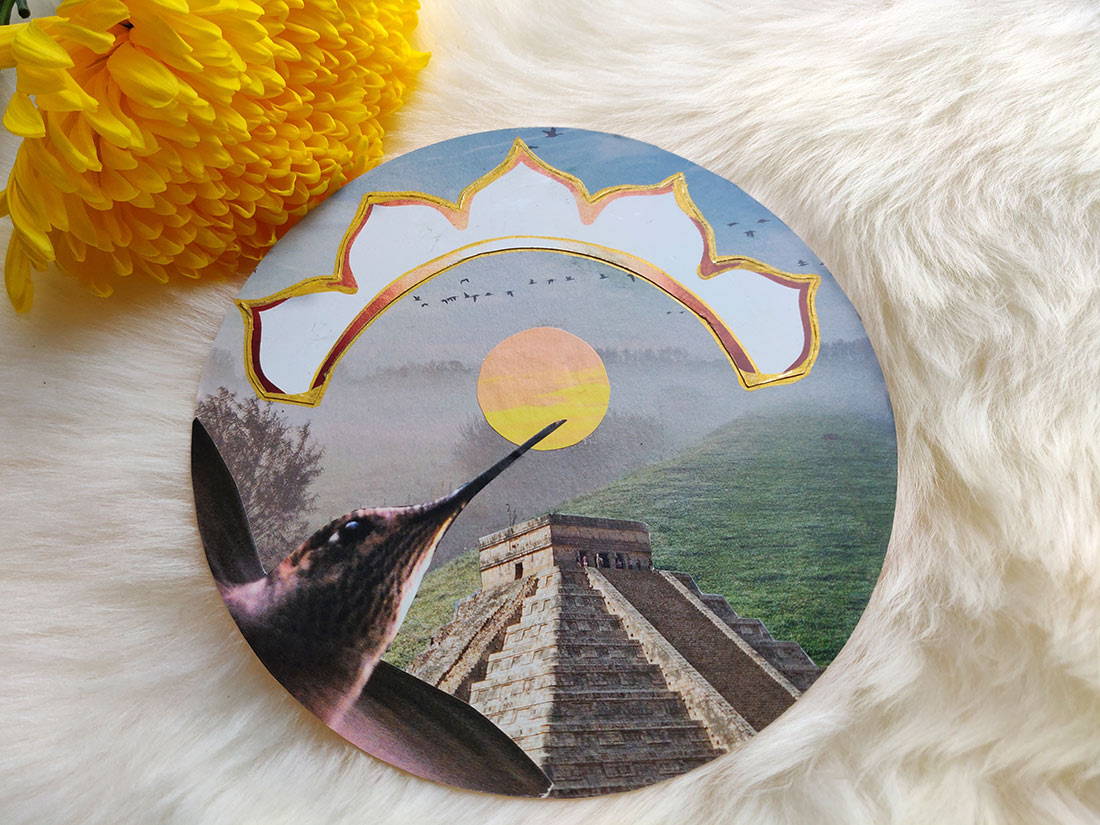 23 mrt

Lessons from a pandemic – the inner transformation edition
English
There's so much to say about the past 2 years.
There was a lot of fear.
There was a lot of control.
There was a lot of anger.
There was a huge amount of complaining.
There was a lot of discussion about hidden agendas or conspiracies.
There were choices to be made.
There were judgments from both camps.
There were things lost and found.
I consider all of these energies as part of our collective unconscious. Our psyches are stuffed with repressed shadow that is triggered by events such as a global pandemic. Nothing can be triggered that hasn't been lingering inside us for years, decades, generations. We were all living in different degrees based on patterns shaped by fear and control.
Let me inform you about the inner transformation that unfolded within myself, while witnessing the world around me loose itself in fear, anger and control.
I was initiated into a cycle of death and rebirth.
It wasn't easy, to say the least, but I wouldn't change anything about the whole process.
I truly believe the only way out of our collective mess is through our individual transformations. It's easy to point a finger outwards, at each other, at our leaders, at dark hidden powers. That is operating from your wounded inner child.
When we dare to feel it's all inside of us (especially what we judge in others), transformation can begin. No one can save us. No one can fix 'it'. You have the power to change inside yourself.
Nederlands
Er valt zoveel te vertellen over de voorbije 2 jaar.

Er was veel angst.
Er was veel controle.
Er was veel kwaadheid.
We hebben ongelofelijk veel geklaagd en gezaagd.
Er was veel discussie over verborgen agenda's en complotten.
Er was een keuze die gemaakt moest worden.
Er waren veel oordelen vanuit beide kampen.
Dingen gingen verloren, terwijl andere elementen gevonden werden.
Ik beschouw al deze energieën als een deel van het collectieve onbewuste. Onze psyches zijn volgepropt met onderdrukte schaduw, die getriggerd wordt door situaties zoals bijvoorbeeld een pandemie. Niets kan getriggerd worden als het al niet onder de oppervlakte aan het sluimeren was gedurende jaren, decennia en zelfs generaties. We waren uiteindelijk allemaal in verschillende gradaties aan het leven vanuit patronen die gevormd worden door angst en controle.
In deze post informeer ik je over de innerlijke transformatie die zich heeft ontvouwt binnenin mezelf, terwijl ik getuige was van de wereld rondom mij die zichzelf verloor in angst, kwaadheid en controle.
Ik werd geïnitieerd in een cyclus van dood en wedergeboorte. Het was niet gemakkelijk, integendeel. Maar ik zou geen enkele onderdeel van het proces veranderen. Het was perfect zoals het was.
Ik geloof ten volle dat de enige weg uit onze collectieve puinhoop zich zal voltrekken via onze eigen individuele transformaties. Het is zo gemakkelijk om met de vinger te wijzen naar iets buiten onszelf, naar elkaar, naar onze leiders of naar donkere verborgen krachten. Uiteindelijk komt dit neer op het opereren vanuit je gewonde innerlijke kind.
Wanneer we eindelijk durven voelen dat al deze dingen ook binnenin onszelf leven (vooral dat wat we veroordelen in anderen), dan pas kan transformatie beginnen. Niemand kan ons redden. Niemand kan 'het' oplossen. Je hebt de kracht om te veranderen van binnen uit.