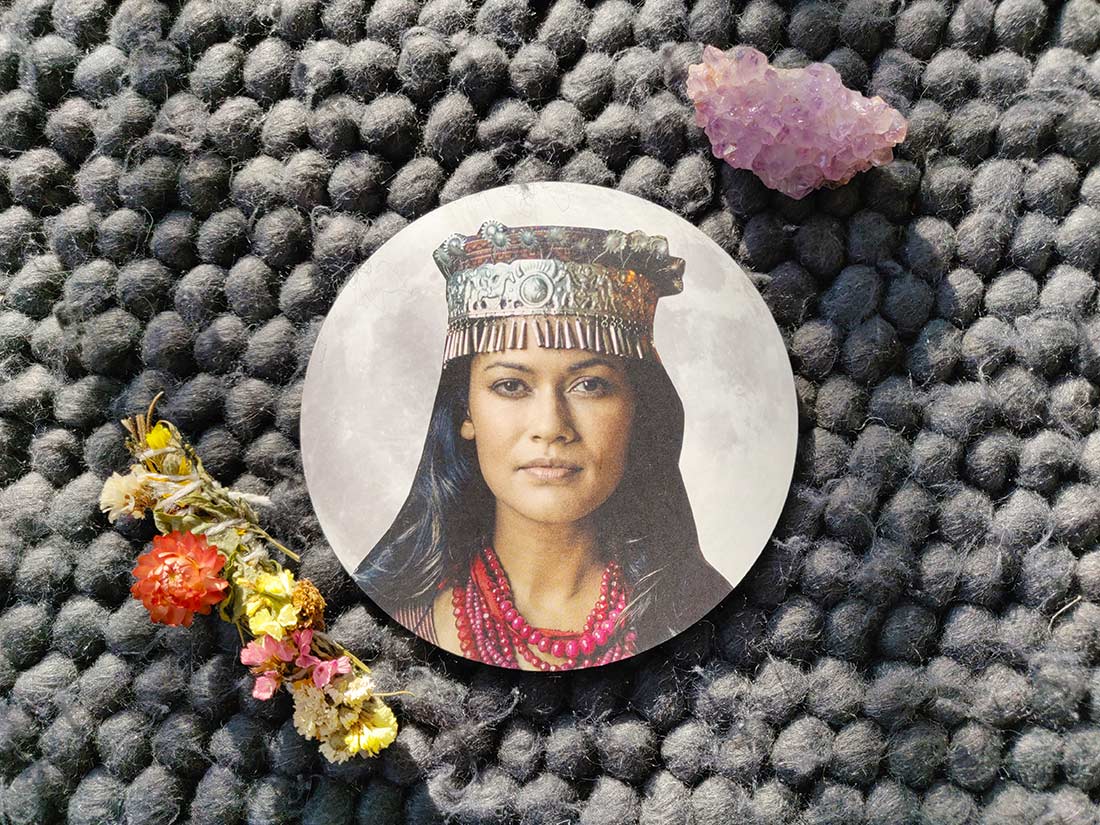 17 mrt

Embodiment of the inner queen
English
This past year was an awakening of the queen archetype within myself. Powerful, but not easy.
There is a major uprise in the demand for freedom in reaction to the restrictions and the control that we have been undergoing the past few years. Freedom seems to be a magic solution to all our problems.
It is said that with great freedom comes great responsibility.
In my opinion, humanity has proven that it isn't ready for this freedom yet. We haven't yet matured in our sovereignty. We are still ruled by our deep rooted fears and unconscious traumas. We see a lot of wounded children speaking, demanding freedom but unwilling to take on the real responsibilities and consequences that come with this kind of freedom.
The embodiment of the inner queen of king has proven to be a challenge, an initiation. It's not easy to be a queen or king of your inner world and life. It's not easy to make decisions based on inner authority, because it demands you to break out of the conditioning that is based on your unconscious mother and father wound.
A true king or queen is not afraid to choose or to decide. A sovereign being knows that actions and decisions have consequences. They are not afraid to loose emotional safety, recognition or love from others.
A great king or queen does not only consider their own needs. They act according to what is in the best interest of everyone, not just for themselves.
It's a very powerful archetype that will enrich your life and help te world transition into a new phase.
Are you ready to awaken your inner queen/king?
Are you willing to stand alone and belong only to yourself?
Nederlands
Het voorbije jaar was voor mij een ontwaken van het archetype van de koningin in mezelf. Krachtig, maar niet eenvoudig.
Er is een grotere roep naar vrijheid als reactie op de beperkingen en de controle die we de afgelopen jaren hebben ondergaan. Vrijheid lijkt een magische oplossing voor al onze problemen.
Er wordt gezegd dat met grote vrijheid ook een grote verantwoordelijkheid gepaard gaat.
Naar mijn mening heeft de mensheid bewezen dat ze nog niet klaar is voor deze vrijheid. We zijn nog niet volwassen in onze soevereiniteit. We worden nog steeds geregeerd door onze diepgewortelde angsten en onbewuste trauma's. We zien veel gekwetste innerlijke kinderen spreken, die vrijheid eisen, maar niet bereid zijn de echte verantwoordelijkheden en consequenties op zich te nemen die met dit soort vrijheid gepaard gaan.
De belichaming van de innerlijke koningin of koning is een uitdaging gebleken, een initiatie. Het is niet gemakkelijk om een koningin of koning van je innerlijke wereld en leven te zijn. Het is niet gemakkelijk om beslissingen te nemen op basis van innerlijke autoriteit, omdat het van je vraagt om uit de conditionering te breken die gebaseerd is op je onbewuste moeder- en vaderwonde.
Een echte koning of koningin is niet bang om te kiezen of te beslissen. Een soeverein wezen weet dat acties en beslissingen consequenties hebben. Ze zijn niet bang om emotionele veiligheid, erkenning of liefde van anderen te verliezen.
Een grote koning of koningin houdt niet alleen rekening met hun eigen behoeften. Ze handelen in het belang van iedereen, niet alleen voor zichzelf.
Het is een zeer krachtig archetype dat je leven zal verrijken en de wereld zal helpen overgaan naar een nieuwe fase.
Ben je klaar om de innerlijke koningin/koning in jezelf wakker te maken?
Ben je bereid om alleen te staan en alleen tot jezelf te behoren?